RIA Canada Resources
Researches
RIA Canada
All research and resources published by RIA Canada can be found here.

2015 Guide to Responsible Investment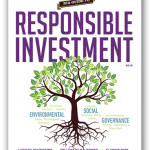 Introducing the 2016 RIA Guide to Responsible Investment. The Guide is a valuable resource for investors, advisors, consultants and others who are interested in responsible investment products and services. This guide includes:
-The latest research, news, and updates about responsible investment (RI) in Canada;
-Editorial content from Canadian RI industry experts and thought leaders;
-A directory of RI funds available in Canada;
-A directory of companies providing RI products and services in Canada.
To view the full report, click here
---